Ulysses Man Charged With Aggravated Criminal Threat
Joe Denoyer - November 14, 2017 8:26 am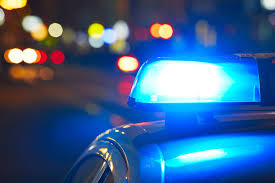 (KSNW Santiago Kahn) Charges were filed today against Scott Bain, the Kansas man prosecutors say sent threatening emails to St. Catherine Hospital.
Bain appeared in a Grant County courthouse. He's been charged with aggravated criminal threat.
Bain was arrested on suspicion of sending threatening emails to Centura Health, St. Catherine Hospital's parent company.
As a precaution, the hospital initiated its limited access protocol.
However, two employees were not aware, contacting friends and family and telling them something was going on. Those people then called police, reporting an active shooter situation.
Law enforcement responded and no evidence was found of an active shooter.
If found guilty, he's facing up to 136 months in jail.
The county attorney agreed to house arrest on the condition that Bain not have access to computers, tablets, phones, or any other communications devices.