Tyrone Student Wins Electrifiying Student Award
KSCB News - January 26, 2012 4:30 pm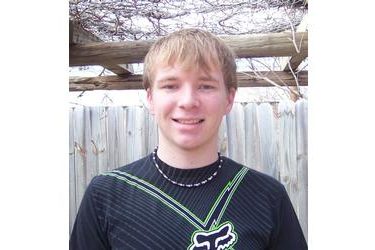 Being committed to community is one of the requisites of receiving Tri-County Electric Cooperative's Electrifying Student award. According to Ron Glenn, a faculty member at Tyrone High School, Trey Dumler exemplifies this principle in several ways.
"Trey has a deep commitment to helping others succeed, and he always upholds the highest degree of personal integrity," Glenn said. "Trey demonstrates commitment to community by serving as a mentor to underclassmen. He also helps lead his classmates by serving as Senior Class President."
When asked about his desire to help others, Trey humbly replied, "I want to see others succeed and not struggle through high school."
Trey is well-qualified to tutor his peers and others as he has maintained a perfect 4.0 grade average throughout high school. He has also qualified for the National Honor Society list. This is a solid demonstration of two other requisites to receiving the Electrifying Student award – integrity and accountability.
Trey has worked with approximately 20 underclassmen since his Freshman year, helping them to overcome their obstacles in Mathematics and Science. He has given more than 100 hours of his time in the service of others at the school.
When he's not giving his time to others, Trey takes classes online through Oklahoma Panhandle State University in addition to his full course load of high school classes. He is also a member of student council, band and choir.
Trey is currently a senior at Tyrone High School. After graduation, he plans to major in Pre-Medicine at the University of Oklahoma to become a radiologist. Trey's parents are Mike and Billi Dumler.