Tyrone Man Injured in Motorcycle Accident
Joe Denoyer - May 11, 2019 10:47 pm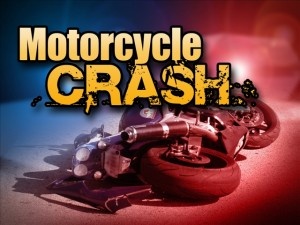 A Tyrone Man was injured Saturday morning in a motorcycle accident in Cimarron County in Oklahoma.
The accident occured at approximately 11:15am 3.7 miles north of County Road EW 5 on County Road NS3 approximately 27.6 miles northwest of Boise City, OK in Cimarron County.
 A 2005 Honda VTX driven by David M Perry, age 52, of Tyrone OK was traveling north on County Road NS 3. Perry admitted to slowing down before crossing a cattle guard. He used his front brakes and caused the Honda to go into a wobble, losing  control and laid the motorcycle down on the right side. Perry came to rest 141 feet from the scene.
Perry was transported by Apollo  toNorthwest Hospital in Amarillo, TX. He was admitted in stable condition with trunk internal and leg injuries.