Two Vehicle Accident Injures Two
Joe Denoyer - March 24, 2020 10:01 pm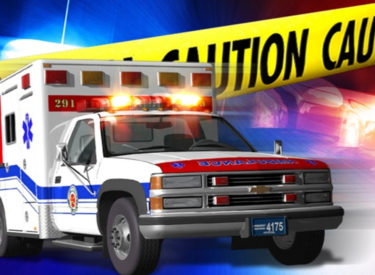 A two vehicle accident occurred Tuesday afternoon at approximately 3:14pm 2.1 miles northeast of the US83/US56 Junction on US56.
A 1999 Ford pickup being driven by Jeremiah Houdeshelt, 14, of Sublette was southbound on OO Rd. He stopped at the stop sign but failed to yield to a 2015 Peterbilt semi that was being driven by Jose Olivas- Castillo, 40, of Satanta who was traveling West on U56. The semi struck the pickup which then spun and entered the Northwest ditch.
Castillo was not injured, but Houdeshelt and a passenger in the pickup, Nathan Mages, 43, of Ashland were injured. Houdeshelt refused treatment, but Mages was taken to Wesley Medical Center in Wichita to be treated for serious injuries.
Castillo and Houdeshelt were wearing seatbelts, Mages was not.