Two Vehicle Accident Injures Guymon Residents
Joe Denoyer - January 30, 2021 9:37 pm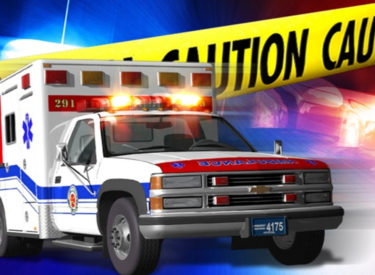 A two vehicle injury accident occurred Saturday, January 30th at approximately 3:10pm on County Road Mile 33 at the intersection on County Road "V",  approximately 1 mile east of Guymon, OK in Texas County.
A Red 2001 Pontiac Grand Am being driven by Samuel T Mehari, 22, of Guymon, was traveling west on County Road V when he failed to stop at a stop sign at the intersection with County Road Mile 33.  A gray 2003 Cadillac Escalade driven by Antony Alexis Castillo, 22, also of Guymon, was heading south on County Road Mile 33 when he was struck on the driver side by the Grand Am, causing the Escalade to leave the road on the west side, where it rolled ¾ time coming to rest on its driver side.
The Grand Am departed the roadway to the west side as well.
Castillo was transported by Guymon EMS to Southwest Medical Center in Liberal, KS where he was then flown by Mediflight to Northwest hospital in Amarillo, TX, in stable condition. He was admitted for Head and trunk internal injuries.
Mehari refused medical treatment at the scene, however a passenger in his vehicle, Ksanet Mehari, 20, of Guymon, was transported by Guymon EMS to Memorial Hospital of Texas County in stable condition where she was treated and released for head and trunk internal injuries.
This accident was investigated by Trooper Trey Sheets #903 of the Cimarron/ Texas County detachment of Troop I. Assisted by Guymon Fire and EMS, Texas County Sheriff's office, and Medi Flight.
"This report is based upon the trooper's investigation of this collision.  It may contain the opinion of the trooper."