Two Vehicle Accident Injures Elkhart Woman
Joe Denoyer - April 29, 2018 2:32 pm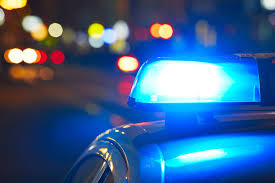 A two vehicle accident occurred Friday afternoon at approximately 2:45 in the afternoon on Oklahoma State Highway 95, 14 miles north of Eva in Texas County.
The accident occurred when a  2013 Ram C55 driven by Dana M. Slane, 59 of Pawnee, Oklahoma, was southbound on Highway 95 when he slowed to make a turn into a private driveway. A 2012 Subaru driven by Shirley A. Burnett,69, of Elkhart, Kansas, failed to notice the signal light of the Ram C55 and rear ended the vehicle.
Burnett Was transported by Morton County EMS to Morton County Hospital in Elkhart, Kansas where she was admitted in stable condition with head injury.
Slane was not injured.