Two Vehicle Accident Injures a Satanta Woman
Joe Denoyer - April 12, 2020 1:39 am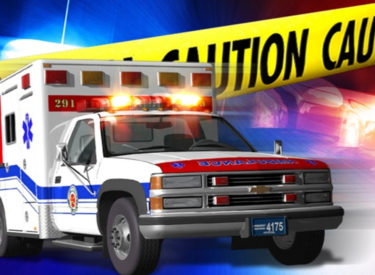 A two vehicle accident occurred Saturday morning at approximately 11:29am at the intersection of Highways 56 and 83 on the west side of Sublette.
A 2005 Chrysler 300 being driven by Israel Torres, 53, of Minot North Dakota
was traveling North on US 83 while a 2003 Chevy Tahoe being driven by Francis Doerfler, 82, of Satanta was heading East on US 56. Doerfler stopped at the stop sign at the intersection then began to travel into the intersection. Torres failed to stop at the stop sign and collided with the Tahoe.
Doerfler was taken to the Satanta District Hospital to be treated for her injuries. Torres was not injured.
Seatbelts were in use in both vehicles.