Two Vehicle Accident Injured Two Men
Joe Denoyer - September 18, 2020 3:38 am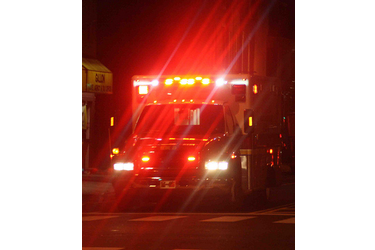 A two vehicle accident pictures Thursday evening at approximately 6:20pm on US Highway 160 at mile marker 102 just east of County Road 4.
A 2009 Kenworth Semi being driven by Christopher Joyce,25, of Alden KS was traveling West on US 160, while a 2006 Kenworth semi being driven by Brandon Hageman, 38, of Fowler KS was heading east on US 160. The Joyce semi turned in front of the Hageman semi to turn into a parking lot, both vehicles collided head on.
Both men were taken to the Meade District Hospital to be treated for their injuries.