Two Vehicle Accident in Pawnee County Involves Liberal Man
Joe Denoyer - August 21, 2020 11:27 pm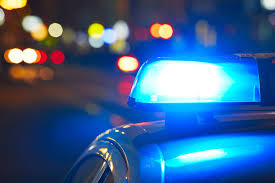 A two vehicle accident occurred in Pawnee County Friday afternoon at approximately 3:05pm at the intersection of Kansas Highway 156 and US Highway 183.
A 2011 Mazda6 being driven by Tristen Bigham, 20, of Liberal was southbound on U. S. Highway 183 and came to a stop at the stop sign. A 2006 Chevy Impala being driven by Donetta Drews, 56, of Larned KS was eastbound on Kansas Highway 156. Bigham drove into the path of Drews causing the Impala to strike the Mazda on the passenger side. The Mazda came to rest on the southeast shoulder while the Impala came to rest in the northbound lane of U. S. Highway 183.
Bigham, who was wearing his seatbelt at the time of the accident, was not injured. Drews, who was also wearing her seatbelt was taken to Pawnee Valley Medical Center to be treated for minor injuries.