Two Vehicle Accident in Finney County Injures Hooker OK Man
Joe Denoyer - July 15, 2019 7:11 pm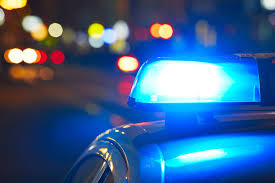 A two vehicle accident occured in Finney County Monday afternoon and it seriously injured a Hooker OK man.
The accident happened at approximately 3:47pm, 2.4 miles west of the US 50 and US 83 intersection. A 2003 Ford Expedition being driven by Benjamin Rodriguez Villa, 23, of Hooker OK and a 2009 Freightliner Semi being driven by James Arthur Banning, 56, of Ulysses were traveling East in the outside lane of US 50. The semi began to slow down to stop at the railroad tracks when the Expedition collided with the trailer of the Semi.
Rodriguez Villa was taken to St. Catherine's Hospital to be treated for what appeared serious injuries. Banning was not injured.
Seat belts were in use in both vehicles.