Two Vehicle Accident Claims Two Lives
Joe Denoyer - May 20, 2018 2:43 pm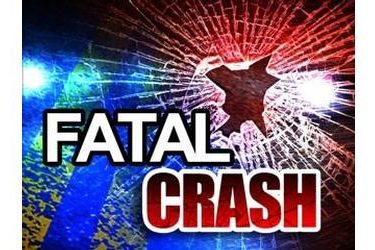 A two vehicle accident early Sunday morning has claimed the lives of two young men.
The accident occurred at approximately 1:16am Sunday morning at the intersection of Highway 54 and Blue Bell Road.
A 1999 Dodge Durango being driven by Rojelio Campa, 18, was traveling west bound on Bluebell Road, when he failed to stop at the dead end of Bluebell Road and traveled over a concrete curb, entering the divider designed to prevent traffic on Bluebell Road from entering US Highway 54. As The Durango traveled across the divider, it impacted a large boulder before exiting the divider onto US Highway 54. Once on US Highway 54, the front end of the Durango impacted the passenger side of a 1995 BMW being driven by Caleb Olson, 17, of Tyrone, who was headed Northeast on Highway 54. After the crash, both vehicles rotated and came to rest on US Highway 54.
Olson,  Campa, and a passenger in the Olson vehicle, Tyler Olson,20, of Tyrone, were taken to Southwest Medical Center to be treated for their injuries.
Two other passengers in the BMW,  Austin Olson, 18, of Collinsville OK, and Conner Smith, 19, of Tyrone died as a result of their injuries, Olson  on scene and Smith at SWMC.
The roadway was closed for several hours.