Two Vehicle Accident Occurs While Trying to Avoid Earlier Accident
Joe Denoyer - June 25, 2021 11:28 pm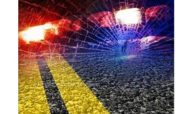 A two vehicle accident occured Friday morning as a result of trying to avoid a previous accident. This accident happened in the same location, US 83 Highway and mile marker 9 at 10:00am.
A 2014 Ford Super Duty Pickup pulling a horse trailer being driven by Leeanna Dawn Williams, 29, of Yuma Colorado and a 2016 Ford Edge being driven by Leeslie Galindo Castaneda, 27, of Liberal were taking evasive manuvers to avoid a previous collision. The pick up rearended the Edge on the shoulder of US 83.
Cadtenada and 2 passengers in her car, Hailey Nykole Contreras, 15, and Ashley Nayely Carrillo Zubia, 17, both of Liberal, were taken to Southwest Medical Center to be treated for minor injuries.
Williams was not injured.