Two Shot Outside Garden City Nightclub
KSCB News - November 3, 2009 12:00 am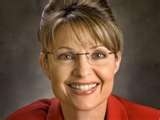 GARDEN CITY, Kansas ź?? Two people are recovering after being shot outside a Garden City nightclub.
Early Sunday morning, police received a call of shots fired at Salon Primavera on East Highway 50. An investigation led authorities to a mobile home on Washington St. where one of the alleged shooters would not come out.
After several hours, SWAT team members and officers found the suspect hiding under the trailer and arrested him.
Police say another man was found hiding under the mobile home. Officers arrested him for obstruction. A third man was also taken into custody. Police say he was being uncooperative with them.
Officers are still looking for the second shooter involved in the crime. Anyone with information is asked to call Crime Stoppers at 275-7807.