Two Indicted On Document Fraud
KSCB News - July 24, 2014 12:01 pm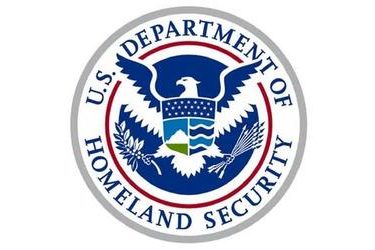 Two Dodge City residents – one from Mexico and the other a United States citizen – have been indicted by a federal grand jury here for allegedly selling birth certificates and Social Security cards to undocumented aliens, and then driving them to Oklahoma to obtain state-issued ID cards, U.S. Attorney Barry Grissom said Thursday.
The two, Ronald Davila-Vega, 34, a Mexican national, Sindy [cq] Herrera-Pacheco, 54, a U.S. citizen, were indicted Wednesday on one count of document fraud, one count of transporting illegal aliens, one count of aiding the unlawful production of identification documents, and two counts of aggravated identity theft. Davila-Vega is scheduled to make a first appearance here at 11 a.m. Friday before U.S. Magistrate Judge Karen M. Humphreys. Herrera-Pacheco is being held in the Ford County jail and is expected to be transported to Wichita for a court appearance next week.
According to an affidavit filed in the case, Davila-Vega, himself a person who previously had been deported to Mexico, sold sets of documents for $1,000 to other undocumented aliens in the United States unlawfully so they could obtain employment at southwest Kansas meat packing plants. For another $1,000, Vega and Herrera-Pacheco would drive the buyers to driver's license offices in Oklahoma so they could obtain a photo ID card. Many of the plants now require a photo ID for new hires, Grissom said.
"The document vendors have learned that Kansas uses facial recognition software in its driver's license offices, which makes it difficult to fraudulently obtain Kansas ID cards," Grissom said. "Oklahoma has yet to implement facial recognition and residency verification, so the vendors drive their undocumented customers there to obtain photo IDs." Grissom said investigators and his office are working with Oklahoma officials in the case and to address the problem of fraudulently-obtained ID cards.
The case is being investigated by the Kansas Bureau of Investigation and Homeland Security Investigations in cooperation with the Dodge City Police Department. At least two of the persons who allegedly bought documents from Davila-Vega were teenagers from Central America.
The identification documents sold relate to United States citizens. The investigators are in the process of identifying those persons and notifying them that their identities have been compromised, he said.
If convicted, the defendants face a maximum sentence of 15 years on the document fraud charges, 5 years on the transporting of aliens charges and a mandatory two years in prison on the aggravated identity theft charges. The case is being prosecuted by Assistant U.S. Attorney Brent Anderson.