Two Go to the Hospital after an Accident Saturday
Joe Denoyer - August 2, 2021 11:56 am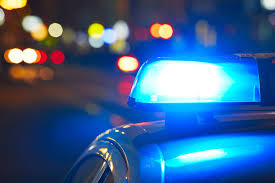 On Saturday July 31st, at approximately 5:30pm a two-vehicle accident occurred at the intersection of N Kansas Ave and 15th Street.
Upon arrival of the Liberal Police Department, a red 1997 Ford F-150 and a black 2018 Jeep Wrangler were in the intersection, both with heavy front-end damage and air bag deployment.
The driver of the F-150 was northbound on N Kansas Ave approaching 15th St at the same time the driver of the Wrangler was southbound on N Kansas Ave approaching 15th St. The traffic signal changed to yellow for both drivers at which point the driver of the F-150 attempted to make a left turn to westbound W. 15th failing to yield to the Wrangler and colliding head on.
Both parties were suspected of having minor injuries and were taken to SWMC.
Both vehicles were towed due to disabling damage.
A citation was issued for failing to yield the right away while turning left.