Two Bee Jays Make NBC's All American Team
Brock Kappelmann - August 22, 2016 2:03 pm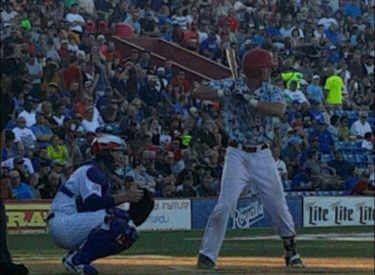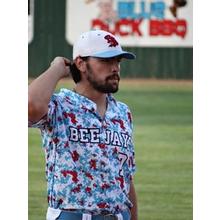 Brady Cox and Cale O'Donnell are NBC All Americans.  The two Liberal Bee Jay players made the team based on their performance at the 82nd NBC World Series.
Cox also received the Just Block it Award for the top catcher at the NBC. Cox hit .333 with five walks, four runs, and six RBI's for the Bee Jays. The catcher from Texas-Arlington and Fort Worth, Texas hit .277 with a homer, 21 RBI's, and five doubles for the 26-24 Bee Jays.
O'Donnell, from Metro State and Fort Collins, Colorado, made the team as a utility player. He hit .345 with 10 runs, three doubles, two triples, 1 home run, and 13 RBI's in the seven games at the NBC World Series. This season O'Donnell hit .280 with seven homers, 40 RBI's, 12 doubles, four triples, and 30 runs.
Liberal finished 5-2 at the NBC and made Championship Week for a second straight year.