Turpin's Ashley Terneus (Beckley) in UCO Hall of Fame
Brock Kappelmann - November 3, 2022 7:14 am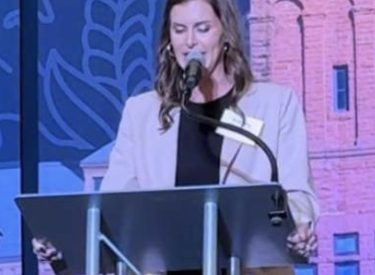 Ashley Beckley, Women's Basketball, 2007-11
Ashley Beckley starred on the basketball court for Central Oklahoma from 2007-11, walking away as one of the best players in school history. She led the Bronchos to the NCAA Division II national tournament in each of her four seasons, including trips to the Sweet 16 in 2009 and 2011.
Beckley played in all 32 games as a true freshman in 2007-08 and made one start. She became a force her sophomore season, earning Second Team All-Lone Star Conference North Division as the Bronchos won that division title. She was also an All-Tournament pick in the South Central Regional, where UCO lost to West Texas A&M in the finals. Beckley earned a First Team All-LSC North honor her junior season as well as an All-Region selection. She helped the team to a 22-8 record and a third-straight national tournament appearance.
During her senior season in 2010-11, Beckley averaged 19.5 points per game. She led UCO back to the Sweet 16 and earned First Team All-LSC North, First Team All-South Central Region, and Third Team All-American honors. She was also an All-Tournament pick again in the South Central Regional. Beckley scored the game-winning basket with 4.8 seconds left in a 65-64 win over Washburn before a big time 22-point, 12-rebound performance to knock off No. 1 seed Northeastern State in the semifinals.
Beckley set single-season records for points (623), scoring average (19.5), free throws made (199) and free throws attempted (261). She ended her career as UCO's leader in free throws made (479) and attempted (698) while ranking second in points (1,627), field goals made (573) and attempted (1,175) and fifth in rebounds (676).