Trick or Treat Street at SCCC Halloween Night
Joe Denoyer - October 30, 2017 12:09 pm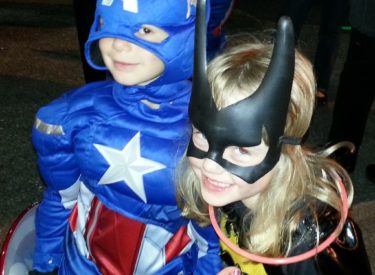 Trick or Treat Street, the one-stop shop for the Halloween experience, is set for Tuesday at Seward County Community College, and it's going to be big, said organizer Wade Lyon.
"We'll be set up on Halloween night, and I expect 1,000 people to show up."
From 5:30 to 7:30 p.m. Tuesday in the Student Union building on the main campus, trick-or-treaters of all ages can walk down the hallways, compete in carnival-style games, and collect candy at booths hosted by SCCC student clubs and organizations. Everything in the union's "Trick or Treat Street" is suitable for young children, Lyon said.
There will also be bounce Houses set up in the Quad area of the college.
Lyon says "It offers a safe environment for the kids to go somewhere different, but you don't have to worry about weather, crossing streets, safety … it's just a fun environment."
Lyon asked that parents come prepared to have fun with their children, and be patient with waiting in line at some of the booths.
"We just ask people to be patient, he said. "Putting 1,000 people through the loop in two hours is a lot. If they can relax, take photos, have fun with friends along the way, it makes it all go more smoothly."
Doors to Trick or Treat Street open at 5:30 p.m., and the event is free and open to the public.