Traffic Stop In Minneola Nets Arrest Of Wichita Men
Joe Denoyer - August 16, 2016 9:25 pm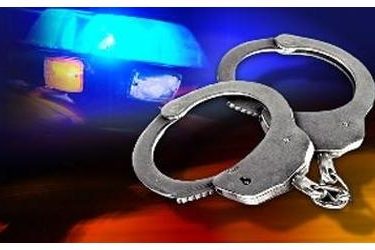 Two Wichita men were indicted Tuesday on federal charges of trying to smuggle more than 22 pounds of methamphetamine into Wichita, Acting U.S. Attorney Tom Beall says.
Hector Daniel Vazquez, 26, and Pedro Ruben Garibay, 28, are charged with one count of possession with intent to distribute methamphetamine.
An affidavit filed in the case says that on Friday (Aug. 12) a Clark County Sheriff's deputy stopped a gray 2016 Volkswagen Jetta in Minneola for a traffic violation. The deputy found a .40-caliber pistol and a black gym bag containing more than 22 pounds of meth in the car, Beall says.
Beall says that when investigators learned the meth was meant for delivery to buyers in Wichita, they set up a sting operation to deliver part of the shipment in the city.
On the delivery, Beall says Vazquez and Garibay were arrested when they met the load in the parking lot of a Super 8 Motel.
If convicted, Vazquez and Gairbay face up to 20 years in prison and a fine up to $1 million, Beall says.
www.kwch.com