Tornadoes In Oklahoma in 2010 Third Highest In History
KSCB News - January 5, 2011 8:45 am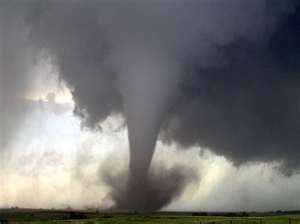 An official with the Oklahoma Climatological Survey says the number of tornadoes in the state in 2010 was the third-highest since the National Weather Service began keeping records in 1950.
Associate State Climatologist Gary McManus says a tornado near Westville on New Year's Eve brought the total number of twisters in Oklahoma for the year to 102. That trails only 1999, when the state had 145 tornadoes, and 1957, when 107 twisters touched down in the state.
Ninety tornadoes occurred in Oklahoma in May, matching the highest total ever for one month.
McManus says the state's highest temperature of the year was 109 degrees, recorded at Freedom on Aug. 2 and Aug. 13. The coldest was minus-6 degrees, recorded at Buffalo on Jan. 8 and Vinita on Jan. 10.
Copyright 2011 The Associated Press. All rights reserved. This material may not be published, broadcast, rewritten or redistributed.