Topeka Resident Wins Holiday Millionaire Raffle
KSCB News - December 31, 2010 7:25 am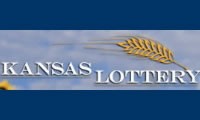 Soon after the Kansas Lottery announced its $1 million Holiday Millionaire Raffle number, a shocked Topeka resident came to Lottery headquarters to claim the prize. The 61-year-old winner held the winning raffle number, which was 124909.
"I told myself I was playing a game and to not be upset if I didn't win," said the winner. "I bought tickets in hopes of winning, but I really didn't think I would."
The winner, who has worked for the State of Kansas for 33 years, watched the live announcement on a local television station.
"After seeing I had the winning ticket, I called my husband," said the winner. "I told him, he'd better sit down because I was the $1 million winner."
According to the Topeka resident, she purchased several tickets starting in October. She purchased tickets before work and after work, in order to have tickets that were spread out among the 150,000 that were available.
"I looked at last year's winners and saw how spread out they were, so I decided to buy my tickets randomly," explained the winner. "After I bought a ticket, I signed the back of it and put it in a safe place. I made a spreadsheet of my tickets and this morning had my sheet out and ready to check my tickets. I can't believe I had the $1 million ticket."
Although her husband is retired, the 61-year-old plans to continue working.
"I love my job and the people I work with, so I'll keep working," said the winner. "I want to go dancing with my husband, travel, and save the rest of my winnings for retirement. I've been worried about retirement, but now that's not going to be an issue."
"I want to thank the Kansas Lottery for making my holiday dreams come true," the winner said. "I never thought it would be raining money in my front yard."
The winning ticket was purchased at Dillons Gas Store 9037, located at 6829 SW 29th St. in Topeka.