Top Ranked Grizzlies Make Short Work of Seward
Brock Kappelmann - April 18, 2017 12:39 pm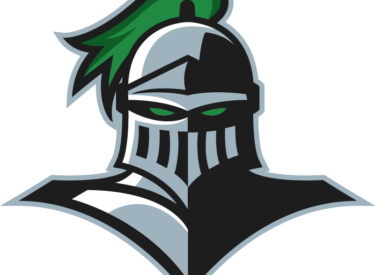 The Seward County Lady Saints were no match for the #1 Butler Grizzlies Monday afternoon at East Park in El Dorado as the Grizzlies put together 10-2 and 10-1 run rule victories to secure their seventh straight Jayhawk West title and capture their 80th straight win overall.
Things looked good for the Lady Saints early on in game one as they came out swinging, getting a solo home run from Jordan Garrison in the 1st to give them a 1-0 lead and an RBI single from Leena Mortensen in the 3rd to quickly put Seward up 2-0.
But back came the Grizzlies in the bottom half of the 3rd, erasing the Lady Saints lead and taking a 4-2 lead of their own with a four run frame.
The Grizzlies were at it again in the 4th, using a Seward error to plate a pair and go up 6-2.
As quickly as things started, they were over after five as Butler banged out five hits in the 5th to score four more times and bring the game to a halt with the run rule in a 10-2 Grizzly win.
Butler outhit Seward 12-4 in the game as Garrison had two of the Lady Saints four hits and both of their runs scored in the loss. Monique Ashley suffered her poorest outing of the season, allowing 12 hits and 10 runs, nine earned in just 4 1/3 innings to fall to 21-4 on the year.
SEWARD COUNTY/#1 BUTLER GAME ONE BOX SCORE<http://www.sewardsaints.com/sports/sball/2016-17/boxscores/20170417_nvvi.xml>
In game two, Butler jumped on Seward right away with three in the 1st and one in the 3rd to go ahead 4-0.
Seward got their lone run of the game on a solo home run from Kristyna Garcia to make it 4-1, but Butler was right back at it in the bottom half of the inning as they battered Lady Saints pitching for six runs to take a 10-1 lead.
The Lady Saints didn't put up much of a fight in the 5th, going down in order to kick in the run rule in a 10-1 Butler win.
Again, the discrepancy in the hit column was large with Butler outhitting Seward 11-4. Garcia had two of Seward's four hits and their lone RBI and run scored with her 4th inning blast. Ruby Gonzalez was tagged with the loss, falling to 9-5 on the year as she allowed 11 hits and 10 runs including three long balls in the defeat.
SEWARD COUNTY/#1 BUTLER GAME TWO BOX SCORE<http://www.sewardsaints.com/sports/sball/2016-17/boxscores/20170417_1apk.xml>
The Lady Saints drop back to 37-17 overall and 12-7 in Jayhawk West action with the losses while Butler improves to a perfect 42-0 and 18-0 in Jayhawk West play.
Seward will look to get back on track Wednesday when they travel to Dodge City for a doubleheader against the Lady Conqs at 2:00 before wrapping up the regular season at home against Butler on Friday at 2:00.
Roy Allen