Tigers Roar Past Redskins Late
KSCB News - January 4, 2012 7:24 am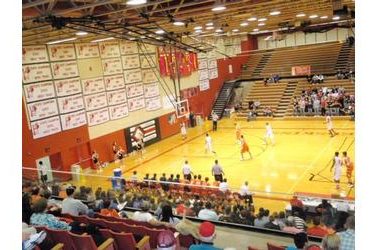 Liberal played some of their best ball through about 20 minutes Tuesday night at the Big House. But the 5-1 Ulysses Tigers saved their best for last erasing an eight point third quarter deficit with a 15-0 run to put the game away and win 44-35 at Liberal. It's the first win for the Tigers over the Redskins since 2006 at Ulysses (58-36).
The Tigers led 10-7 after one quarter but LHS ripped off a 9-0 run to lead 16-10 and led 24-18 at the half. The Skins led 26-18, 28-20, and 30-22 in the third quarter before the Tigers used a zone to stymie the Redskin offense. Ulysses finished the game on a 22-5 run. The zone helped the Tigers hold DeVondre Livingston in check after he dominated the first three quarters of the game. The 6'4" forward finished with 20 points in the loss.
Kyle Zerr led the Tigers with 15 while Carlos Galindo added 10.
The Redskins are 2-4 but 0-4 at home. They play at Hays Friday night at 7:45 on Talkradio 1270 and kscbnews.net.