Thursday's Middle School Results
Brock Kappelmann - October 27, 2017 6:24 am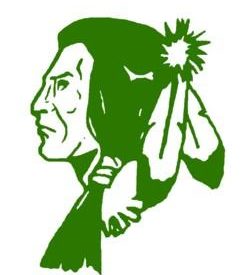 Tonight the Lady Warriors hosted the Horace Good Lady Hawks from Garden
City. The Lady Warriors defeated Horace Good by a score of 45-3. Leading
the way for the Lady Warriors:
Jenice Perez 9pts
Bree Horyna 7pts
Emma Evans 6pts
Ashley Carrillo 6pts
Kaitlyn Stoney 5pts
Aracely Jurado 4pts
Leading Rebounder:
Caitlin Carlile 7reb
The Lady Warriors are 2-0 and take on Seymour Rodgers Monday at Eisenhower
Middle School.
The Lady Warrior B team defeated Horace Good 26-6
7th
Thursday night the 7th grade Warrior Basketball team traveled to Horace
Goode Middle School to take on the Hawks. The B team came out making a
statement winning 17 to 7. Priscila Vela lead the Warriors with 6 points
and 13 rebounds! Alyiah Luna and Josie Hall each added 2 in the win and
Ella Friederich rounded out the scoring making one free throw. Katie
Classen had a stand out defensive game and pulled down 5 rebounds in the
win.
The A team came out in dominating fashion winning 53-11. Lexi Hensley lead
the Warriors with 12 points and 7 rebounds. Rachelle Terrazas, Harley Ewalt
and Hallie West all had 8 points in the win. Naomi Macias put in 5. Aranna
Hubbard added 4. Jenna Ormiston had 2 points and 5 assists, Lizzy Cisneros
put in 2 and lead the team in assists with 7 and Katie Classen rounded out
the scoring with 2. The ladies bounced back very well after their rough
start earlier in the week. Next up is Seymour Rogers Monday night in the
Warrior gym.
—
Jessica Tercero