Three Vye For Fair Queen Title
Joe Denoyer - August 1, 2017 11:02 pm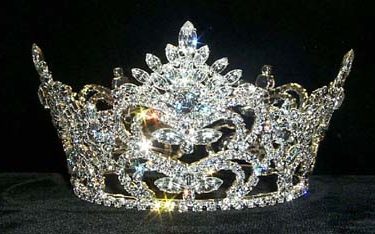 The Soroptimist Club of Liberal is proud to announce that we have
three contestants running for the Five State Fair Queen, which will be crowned on August 23th at 6:30 p.m. at the Gospel Songfest inside the Seward County Event Center. The get-acquainted party was held in their honor at the Depot on July 27th. The money raised from this contest is all used for scholarships for students from this area as well as other Soroptimist projects and is tax deductible. Our contestants are as follows:
KAITLYN KIRK
Kaitlyn is the daughter of Kelly and Christy Kirk and is a Senior at Liberal High School. She enjoys golfing and hanging out with her cousins. Kaitlyn plans to attend Seward County Community College then transfer to Kansas State University for Elementary Education.
While at Liberal High School, Kaitlyn has been involved in Girl's golf and National Honor Society. She has been involved with helping the Early Riser's Kiwanis and the Liberal Bee Jays in the T-shirt trailer and works at Willow Tree Golf Course.
Kaitlyn has entered the Five State Fair Queen competition to contribute to the community and to follow in both of her sister's footsteps as they also were fair queen contestants. Kaitlyn will be selling baked goods and enchilada dinners.
Kaitlyn's current plans:
I am selling sloppy joes at men's night on august 9th.  On august 11th we are selling and delivering enchilada dinners (2 enchiladas, a scoop of rice, and a scoop of beans)
MARIA LEZAMA
Maria Lezama is the daughter of Miguel and Brisa Lezama. Maria is a 2017 graduate of Turpin High School and is a Freshman at Seward County Community College. She is working on a degree in Business Administration.
Maria enjoys doing her make-up, shopping and helping others. She is active in Trio and helping with the food pantry. Maria is currently employed as a babysitter.
When asked "why are you entering the Five State Fair Queen Contest?" Maria says "because I love doing things out of my comfort zone. Also, I've always wanted to do this."
She plans to have a car wash and food sales.
HALEA LOCKE
Halea Locke is the daughter of Jamie Locke. Halea is a freshman at Hooker High School where she is active in FFA, FCA, Quiz Bowl, Student Council and band. She is also active in 4-H and Trap shooting. She is working this summer as a babysitter. Halea hopes to be a paramedic one day.
Halea like spending time with family and friends, reading and trap shooting. She wants to run for Five State Fair Queen to inspire other girls to try new things. She plans to do a raffle and bake sales.
Halea will be at the Farmer's Market this Saturday. She is also selling lasagna and chicken spaghetti dinners