Three Vehicle Accident Involves a School Bus
Joe Denoyer - October 26, 2023 10:57 pm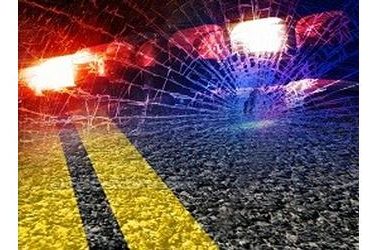 A three vehicle accident occurred Thursday afternoon at approximately 3:44 pm at the Intersection of Highway 54 and 4 Road in Meade County.
A 2005 Peterbilt semi being driven by Justin Tyson, 43, of Grain Valley Missouri was Westbound on Highway 54. A 2019 Safe-T Line School Bus being driven by Carolyn Ward 62, of Kismet was Southbound on 4 Road. A third vehicle, a 1998 Peterbilt being driven Alex Nuefeld Berg, 21, of Copeland KS was Westbound on Highway 54, in front of the Tyson Semi. The School Bus stopped at the railroad crossing. The Berg Semi attempted to turn North on 4 Road as the School Bus crossed the railroad tracks. The Berg semi avoided the bus by pulling onto the Westbound shoulder of Highway 54. The Tyson Semi steered to the right and slowed down to avoid the Berg Semi. Tysons semi was unable to slow enough and sideswiped the rear of the school Bus on the driver's side. Tyson's semi came to rest over the railroad tracks West of the railroad crossing at 4 Road. The School Bus came to rest at the stop sign on 4 Road.
None of the drivers were injured in the accident. There were however 12 juveniles on the bus, their information is protected.