Thomas Resigns as UTA Coach
Brock Kappelmann - May 23, 2022 10:55 am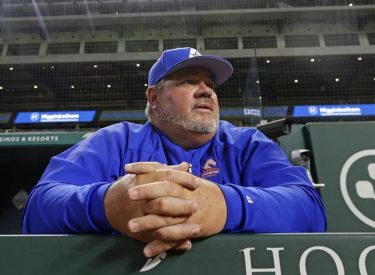 UTA Sports Information
ARLINGTON – Following 15 years as the program's leader and seven previous seasons as an assistant with the Mavericks, UT Arlington head baseball coach Darin Thomas announced his resignation on Monday.
"D.T. has been in the fabric of UTA baseball for more than two decades and has left an indelible mark on the program," said UTA Director of Athletics Jim Baker. "He has always been a consummate professional and leader for our young men. We thank him for his hard work and dedication to Maverick baseball, and he will be missed."
Over his 15-year tenure at the helm of the Mavs, Thomas accumulated 404 career wins – one of just two coaches in program history with at least 400 triumphs (Butch McBroom with 756 from 1974-99). Additionally, the only three conference tournament championships in program history came while Thomas was on staff: 2001, 2006 and 2012.
In his 22 total seasons in Arlington, 40 UTA players have been either drafted or signed with MLB teams. Since his first season as head coach in 2008, Thomas has guided 59 players to all-conference selections (22 first-team picks) and 29 league all-tournament team recognitions.