The 2018 Cinco de Mayo Festival Dates are Set
Joe Denoyer - March 14, 2018 3:37 pm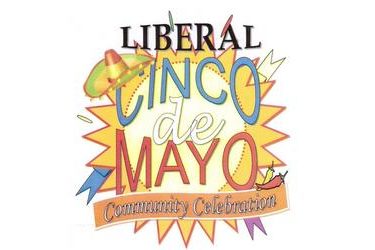 [Liberal, KS] – The annual Cinco de Mayo Fiesta in Liberal, Kansas not only honors the 1862 victory of the Mexican Army over the French at the Battle of Puebla, it champions the community's spirit and diversity.
The Cinco de Mayo Fiesta is one of the largest cultural events in Southwest Kansas. Members from the Cinco de Mayo committee work diligently during the year to provide an authentic, rich experience for the celebration.
"The Cinco de Mayo Fiesta is an event where we can celebrate the cultural diversity in our community. It offers an opportunity to connect and share cultural backgrounds with the community. Our goal is a day where people can have fun, make new friends, while also learning something deeper about each other's cultural backgrounds," said Janeth Vazquez, Cinco de Mayo President.
The celebration will kick off at 4:30 p.m Saturday May 5 with the Princess and Queen Pageant held at the James Maskus Auditorium. Other activities for community participation will take place on Sunday, May 6. These include the Cinco de Mayo Parade jalapeno eating contest, screaming contest, live music, food, and taco contest.
According to event organizers, the live entertainment tends to be the highlight of the celebration. The Grupo de Danza Ballet Folclórico Omawari from the University El Instituto Tecnológico de Delicias, Chihuahua will perform a variety of Mexican folk dances from various parts of Mexico. However, it depends on who you seek advice from. Others claim the food is the real draw.
The Cinco de Mayo event is being produced by the Cinco de Mayo Committee. Booths and sponsorship opportunities are still available. For further information, please contact Janeth Vazquez at 620-655-0408.