Thank You Letter From Spc. Plunk's Family
KSCB News - July 8, 2010 12:00 am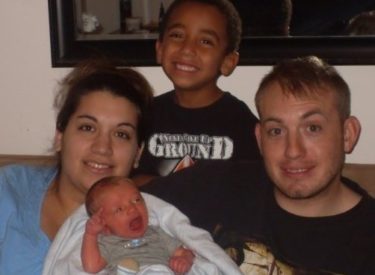 Words can not express how deeply thankful we are to everyone; Thank You!
We are still very shocked….and taking one step at a time; sometimes very little baby steps. With God, We know that our family will make it through the loss of; SPC Jared C. Plunk. We can not lie; it hurts so deeply! Our family is grieving deeply. As a mother I can not stand to see even one of my kids hurting, I just want to take their pain away and if I could I would. I know that we have to grieve but, we do not have to grieve the way the world says that we have to…
Our family has a great support system, from our family, friends and church family from Turpin to Liberal to our home in Tennessee and really from all over the world.
The Army has done a supreme service in honoring Jared. They have gone above and beyond their call of duty…treating us like royalty. The funeral service was perfect; we would not change a thing.
We want to express our gratitude to the community, surrounding communities and the Patriot Guard. It was indescribable and breathtaking riding through the procession with all the people holding flags from the beginning of Turpin all the way to Liberal through Fifthteenth Street to the cemetary. We felt such great love and compassion from everyone.
We would also like to say thank you to the Turpin, Oklahoma churches and members who prepared and provided the hospitality for the dinner following the funeral sevices. A special thank you to our friends Conrad and Christy Hergert for their warm generous hospitality, for opening their home to all our family and friends during this time. Thank you to everyone who brought meals, items of rememberance, and the support given our family.
This has only made the love for our Country stronger and our faith in God even Greater! Thank You! "Thank you", just can not adequately convey our gratitude and appreciation. Our breath was taken away and our hearts deeply touched and have been so overwhelmed by the love,support and prayers from all of our communities.
We want to thank, honor and support the service men and women who serve or have served our country and those who have given the ultimate sacrifice for our freedom!
God Bless You, God Bless the USA……
Sincerely from the family of,
SPC Jared C. Plunk