Texas Lawmaker Takes Stab At Kansas During Interview
KSCB News - October 30, 2013 9:06 pm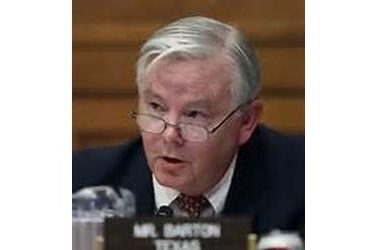 A Texas lawmaker took a jab at Kansas while hitting our former governor hard in Washington Wednesday.
"In 'The Wizard of Oz' there is a great line. 'Toto, we're not in Kansas anymore.' Well, Madam Secretary, while you're from Kansas, we're not in Kansas anymore," said Rep. Joe Barton, Texas Republican.
Barton was questioning Health and Human Services Secretary, Kathleen Sebelius, on the healthcare.gov website failures.
A lot of folks from Kansas are tired of the Wizard of Oz references they hear, but many also find the joke harmless saying there are worse things to be known for than a classic movie loved by millions.
"It does get old, and it is quite derogatory. It was a movie 70 years ago.Get over it. We're way more sophisticated than that," said Quinten Heidebrecht, Wichita.
One thing most people we spoke to out here agree on, regardless of the Wizard of Oz joke, the hearings regarding Obamacare aren't anything to laugh about.