Texas Governor Suspends Permit Requirements
Joe Denoyer - March 9, 2017 4:25 pm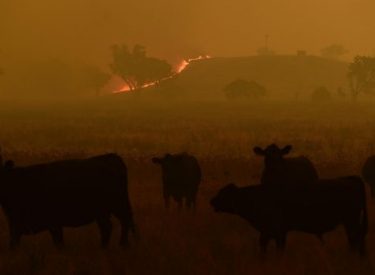 Texas Gov. Greg Abbott is suspending some permit requirements and transportation restrictions so supplies of hay can more quickly get to ranchers in eight counties in the Texas Panhandle where wildfires this week have burned about 750 square miles.
Abbott's order Thursday covers transport of round hay bales and also includes waivers for shipments coming into the disaster area from other Texas counties.
The governor says he doesn't want state regulations to be unnecessary impediments to the emergency transport of hay to ranchers in Carson, Gray, Hemphill, Lipscomb, Ochiltree, Potter, Roberts and Wheeler counties.
The Texas Department of Motor Vehicles is asking shippers to contact the agency if their loads top 14 feet in height.
The Texas A&M AgriLife Extension says about 4,200 large round bales of hay are needed to feed displaced animals over the next two weeks.