Texas County Sheriff Seeks Suspect
Joe Denoyer - December 30, 2020 2:57 pm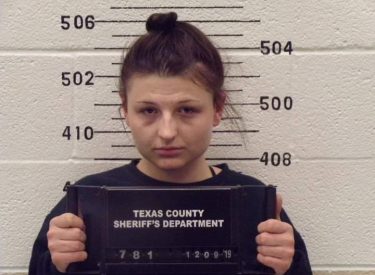 The Texas County Sheriff's Department is asking for the public's assistance in locating a criminal suspect.
The Sheriff's office is seeking Macy Joye Pritchard, 22, a female, on charges of  Application to Accelerate Deferred Sentence – Computer Fraud / Unlawful Use of Computer.
If you have information on the whereabouts of this individual, do not attempt to apprehend her yourself. Call the Texas County Sheriff's Department at (580) 338-4000 or your local law enforcement agency.