Texas County Man Arrested on Domestic, Strangulation, and Drug Charges
KSCB News - July 6, 2016 3:19 pm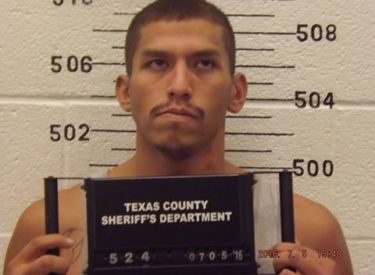 On July 5, 2016, Fernando Tomas Toca, 29, of Guymon was booked into the Texas County Detention Center on the charge of Domestic Assault and Battery by Strangulation and Drug Charges.
At approximately 1150 hours, Deputy Sheriffs with the Texas County Sheriff's Department responded to a call of a Domestic Assault and Battery in progress in the area of the NE 24th Street and East Street Guymon, Oklahoma.
Upon arrival, Deputies made contact with a female who had strangulation marks around her neck. The female advised Deputies that the male suspect, identified as Toca, had choked her and fled the scene and was possibly armed with a handgun. Aided by witnesses, Deputies were able to determine that Toca was hiding underneath the mobile home residence. Texas County Sheriff's Deputies, assisted by officers with the Guymon Police Department and the District Attorney's Task Force set up a perimeter and attempted contact with Toca.
Contact was eventually established with Toca via text messaging. It was determined that Toca was armed with a knife and that he had no intentions of surrendering himself. Deputies used ballistic shields as cover and began removing the skirting of the mobile home. Once a visual was established with Toca, the Sheriff's Department tried for several minutes to negotiate a peaceful surrender with no success. Sheriff's Department personnel then entered the crawl space and deployed a taser. Toca was taken into custody without further incident.
Toca was treated at Memorial Hospital of Texas County for minor injuries before being transported to the Texas County Detention Center. Toca is being held with no bail pending an appearance in front of an Associate District Judge.