TCEC Invites Public to their Art Show
Joe Denoyer - September 15, 2022 11:08 am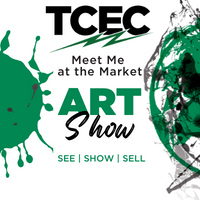 Join TCEC at the art show on October 1 from 10 a.m. – Noon on the north side of the Texas County Courthouse on 4th and Main in downtown Guymon. This is an event the whole family can enjoy! Browse unique art from local artists or enter the show yourself.
TCEC sponsors the art show as part of the Meet Me at the Market series promoting the Farmers Market through Main Street Guymon. It is outdoors during the Bacon, BBQ, Brews, and Blues Festival.
Show and sell your art
Artists can view the guidelines and enter free online by September 28 at www.tcec.coop/art. Entries will not be accepted on the day of the show.
Independent judges will award prizes based on artwork presentation, materials and technique, concept and originality, and engagement. Prizes are as follows.
$300 Main Bucks – Best of Show
$150 Main Bucks – Reserve
$50 Main Bucks – Honorable Mention
For more information, visit www.tcec.coop/art or call TCEC at 580.652.2418 and ask for Communications.