TCEC Delegates Return from Youth Tour
Joe Denoyer - July 7, 2017 4:12 pm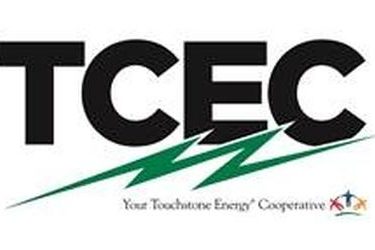 The 2017 Rural Electric Cooperative Youth Tour was June 9 through June 16. Three area high school juniors and 67 other cooperative delegates attended the trip. The delegates represented their local electric cooperatives in Washington D.C.
Youth Tour is the experience of a lifetime where delegates build everlasting friendships. Not only do they travel to a new place, they tour historic monuments, remember the fallen, learn legislation, discover more new places and connect with Congress.
During the trip, delegates toured the Arlington National Cemetery, Ford's Theater, the International Spy Museum and picnicked at the Jefferson Memorial. Other sights seen included the U.S. Marine Sunset Parade, the Newseum, the Holocaust Museum, Mount Vernon, the Kennedy Center, a D.C. bus tour, the Library of Congress, and the Smithsonian.
Candace Booth, TCEC delegate from Guymon Schools, applied for and was selected to interview for the NRECA Youth Leadership Council. One student from each state is selected to return to Washington, D.C. later for a workshop. Although she didn't receive the honor she said, "The opportunity helped me learn many things about our country and our government that will forever change my appreciation for them."
Caleb Olson, TCEC delegate from Turpin Schools, said, "It is truly a once in a lifetime experience. I enjoyed meeting all the new people and seeing things that I've only seen in history books."
Raphael Lopez, TCEC delegate from Yarbrough Schools, said, "All of the historic monuments were amazing, I never thought I was going to see them in real life." Lopez also commented, "I made a lot of friends that I hope to be in contact with in the future."
"Youth Tour is a great opportunity for students between their junior and senior year," said Leslie Kraich, community and member relations coordinator at TCEC. "They receive an experience to remember for life."
TCEC also sends two high school juniors to a leadership camp in Steamboat Springs, Colorado. Stacy Jimenez of Hooker Schools and Ruby Venzor of Yarbrough Schools were selected to attend the 2017 camp from July 14-20.
To learn more about leadership trips and scholarship opportunities from TCEC, visit
www.tcec.coop
.