TCEC and PTCI to celebrate October Co-op Month with Member Giveaways
Joe Denoyer - October 2, 2020 10:02 am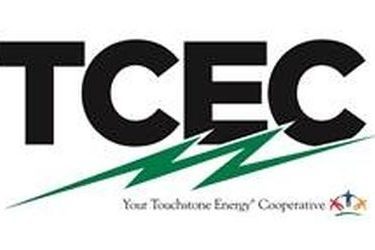 Many small businesses, whether retail or restaurants, have had a tough year. Community members may be struggling as well. Giving back to the community is woven into the cooperative spirit. Two local cooperatives, TCEC and PTCI, come together once again during Co-op Month this October to bring the power of caring to the communities they serve with Co-ops Care.
Co-ops Care is a joint effort by the two cooperatives that will benefit 100 local businesses and 100 members through a giveaway of 100 gift certificates in the amount of $50 each. The one-time effort replaces the traditional Pumpkins at the Park event that has been canceled due to the ongoing pandemic.
Anyone who lives in the cooperative service area of PTCI or TCEC may enter the giveaway. Drawings will be held throughout the month of October. To enter, see full rules and gift certificates available, please visit 
www.care.coop
.
"We have partnered with PTCI on community contributions for years," said TCEC CEO Zac Perkins. "It fits well with our cooperative principles of 'Cooperation Among Cooperatives' and 'Concern for Community' to come together and give back."
This would have been the fifth year for the Pumpkins at the Park event. Other joint efforts from TCEC and PTCI include the International Year of Cooperatives appreciation events in 2012, contributions to the YMCA and other initiatives like the Boise City Recreation Foundation splash pad.
"Working together is the cooperative way," said PTCI CEO Jana Wallace. "From serving our members to giving back to the community, this is what we do."
Anyone interested in learning more about Co-ops Care can visit 
www.care.coop
.