Tax Compromise Being Considered
KSCB News - May 16, 2013 8:12 am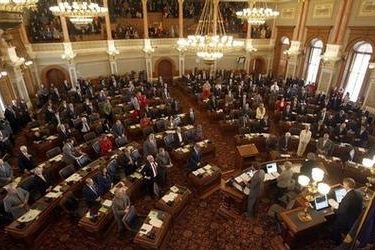 Republicans in the Kansas Senate are preparing to review a new, compromise plan for cutting income taxes and canceling part of a scheduled decline in the state sales tax.
Senate GOP leaders scheduled Thursday morning's meeting as lawmakers hoped to resolve their differences on taxes and wrap up their work for the year.
House Republicans outlined the new plan during negotiations Wednesday with senators on tax issues.
The proposal would cut personal income tax rates over four years, although not as deeply as senators wanted. The 6.3 percent state sales tax would drop to 6 percent in July.
House GOP leaders wanted to let the sales tax drop to 5.7 percent, in keeping with existing law. Senators wanted to keep the rate at 6.3 percent.