SWMC To Host 2nd Annual #breakthesilence 5K
Joe Denoyer - March 20, 2017 11:48 am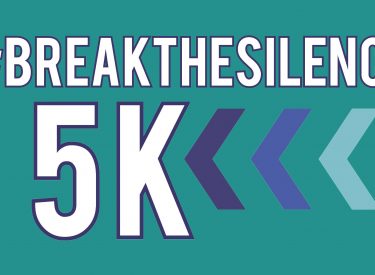 Southwest Medical Center has announced its second annual #breakthesilence 5K will take place on Saturday, April 22 at North Blue Bonnet Park in Liberal.
The #breakthesilence 5K fundraiser supports the Southwest Sexual Assault Services (SWSAS) program at Southwest Medical Center, which launched in May 2016.  Southwest Sexual Assault Services is a program comprised of trained Sexual Assault Nurse Examiners (SANE's) who provide medical forensic exams for victims of sexual assault in Southwest Kansas and the surrounding region.
Between May and December 2016, 18 sexual assault exams were performed with 22 total patient interactions at Southwest Medical Center, resulting in more than 90 hours spent by SANE nurses performing exams, completing forensic kits, and clinical documentation. Funds raised by this race and community donations support continued educational training and equipment needs for this service.
SWSAS program coordinator, Jandi Head, R.N., explains the name of the race was chosen by SANE nurses at SWMC and community partners from the Liberal Police Department to bring awareness to the services provided by SWSAS and encourage victims to seek the support and treatment they deserve.
"We had more than 45 participants walk or run in our first 5K last September," Head said. "It was very powerful to see people in our community come together to support this important service in our region. This year we moved our race to the month of April to coincide with Sexual Assault Awareness Month, and will have information available at the event regarding the SWSAS program and many additional support services in our community."
Medals will be awarded to the top three runners in each age division. Brown's Shoe Fit will also be awarding three pairs of athletic shoes. Door prizes will be drawn for all walking and running participants following the race.
The #breakthesilence 5K is scheduled for Saturday, April 22 at North Blue Bonnet Park. Registration is from 8:30 to 9:30 a.m. at the park gazebo. The 5K walk begins at 9:30 a.m. and the 5K run is scheduled to begin at 10 a.m.
Registration for the walk and run is available online at Active.com, or by calling (620) 629-6335. Registration for the benefit 5K is $30 for adults and $15 for kids 16 and under. Participants who register by April 10 are guaranteed to receive a free race t-shirt. Online and on-site registration will increase to $40 for adults and $20 for kids on April 22.
For more information about the #breakthesilence 5K, please call (620) 629-6335 or email [email protected].