SWMC Offers New Patient Portal Tool
KSCB News - July 2, 2014 11:19 am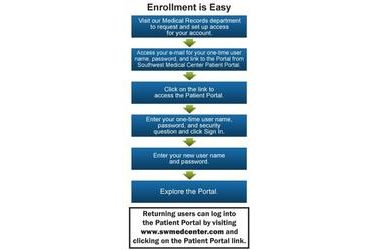 Southwest Medical Center is pleased to announce the launch of our new Patient Portal tool. This interactive web portal empowers our patients and their families to take a more active role in their care by providing easy-to-use, secure access to their health information through Southwest Medical Center's services and care providers at our Southwest Professional Physicians (SWPP) clinics.
Patient Portal gives patients instant access to their health information, including most laboratory results, medications, allergies, demographic information, visit history, discharge/aftercare information, and more. Patients can also access their hospital or SWPP clinic billing statements to view charges and outstanding balances. Online bill pay will also be available in the future through the Patient Portal. In addition to handling your own care, parents and health care proxies will have the ability to access the records of those individuals for whom they manage care with authorized consent.
Anyone interested in enrolling in the Patient Portal should contact the Medical Records department at (620) 629-6230 for information on setting up an account. For more information about the Patient Portal, visit www.swmedcenter.com. Southwest Medical Center encourages all hospital and SWPP clinic patients to enroll in the new Patient Portal, as it presents a valuable opportunity for patients and their families to actively participate in their care.