Sutherland-Abbott Wins District 4 Race
Joe Denoyer - November 8, 2022 9:59 pm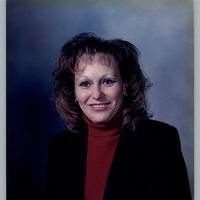 With the Unofficial Election Results in, Tammy Sutherland-Abbott has won the County Commission District 4 race over Independent Ken Thompson 315-299. The official results won't be finalized until after the canvassing. In District 2 and District 3 Presephoni Fuller and Scott Carr both were unopposed as no Democrats or Independent candidates filed in those Districts.
In Seward County, Derek Schmidt had more votes than Laura Kelly, 1686-1077, Jerry Moran had 2086 while Mark Holland had 693. Tracey Mann had 2023 to Jimmy Beards 812, and Ron Ryckman Sr. received 1848 votes to Jose Lara's 1018. Kris Kobach, Steven Johnson, Scott Schwab, Vicki Schmidt and Shannon Francis also won in Seward County. Yes votes on both Constitutional questions prevailed with the Seward County Voters.
26.56% of registered voters in Seward County wen to the polls.