Suspect Wanted on Warrants Arrested in Liberal
Joe Denoyer - October 17, 2018 3:24 pm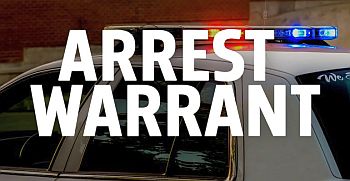 On October 16th, 2018 a Seward County Sheriff's Deputy spotted a 23 year old male, who was wanted on three felony warrants. The warrants were out of Beaver County Oklahoma, Finney County Kansas and Seward County Kansas. The suspect was seen driving a vehicle on Pancake Blvd. The Deputy turned around and made contact with the suspect in the 100 block of West Pancake.
When the Deputy made contact with the suspect, the suspect ran on foot, after giving a false name. The suspect ran towards the South, across Pancake Blvd. causing a semi-truck to slam on its brakes to avoid hitting the suspect.   The Deputy ran after the suspect through yards and over fences in the area of Coolidge, Hickory and Wilson Streets.
The Deputy lost sight of the suspect. The Liberal Police Department and Kansas Highway patrol assisted in the search for the suspect.  The suspect was apprehended after a perimeter was set up and the suspect was flushed out.  The suspect gave up after attempting to run again and ran towards a Police Officer who placed him into custody.  The suspect is now facing new charges out of Seward county for his actions.