Suspect Arrested in Hugoton for Arson, Interference
Joe Denoyer - October 10, 2019 12:09 pm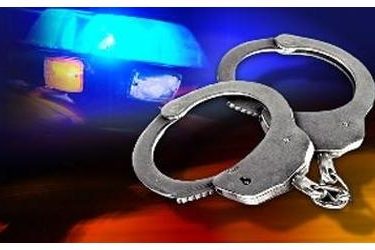 On Tuesday October 8th at approximately 3:30am, the Hugoton Police Department was dispatched to the 400 block of West 10th Street for a report of a woman's property being burned in a front yard.
Upon arrival, Sgt. Fedelin met with Sterling Light, a 24 year old male of Hugoton. Mr. Light had locked himself inside a pickup and refused to come out. As Sgt. Fedelin began processing the scene, Mr. Light got out of the pickup and began running down the alley. Detective Lamatsch arrived to assist locating Mr. Light. During a brief foot chase, Mr. Light returned to the residence and barricaded himself in the home with multiple weapons and ammunition. Officer Crane, Officer McCann, and Chief Leslie also responded. Officers set up a perimeter around the residence and the surrounding residents were notified.
Communication was established with the suspect and after a period of time, Mr. Light surrendered without incident. He was transported to the Stevens County Jail.
An Affidavit for Arson and Interference with Law Enforcement has been sent to the Stevens County Attorney for formal charges.
Hugoton Police Deprtment