Supreme Court Appoints Ivanhoe Love Jr. to Specialty Court Committee
Joe Denoyer - July 17, 2023 3:17 pm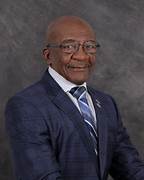 TOPEKA—The Kansas Supreme Court reappointed four members to the Specialty Court Committee for terms through June 30, 2026.
Reappointed are:
Zack Anthony, lawyer
Chief Judge Glenn Braun, 23rd Judicial District, composed of Ellis, Gove, Rooks, and Trego counties
Ivanhoe Love Jr., truancy court director, 26th Judicial District, composed of Grant, Haskell, Morton, Seward, Stanton, and Stevens counties
Troy Smith, director of community corrections, 31st Judicial District, composed of Allen, Neosho, Wilson, and Woodson counties.
The Specialty Court Committee makes recommendations to the Supreme Court regarding the development and administration of specialty courts in Kansas district courts. The committee also works with the Specialty Court Funding Advisory Committee created in 2022 by the Kansas Legislature.