Sunrise Christian Overpowers Redskins
KSCB News - February 13, 2010 12:00 am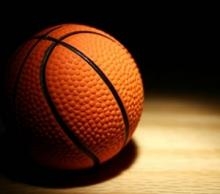 The Liberal Redskins tried to keep it close against Sunrise Christian Academy on Saturday at the 'Big House' but the Buffaloes were to much as they cruised to a 55-41 win over Liberal.
Sunrise led it 13-7 after one, and 26-13 at halftime. The Buffs biggest lead in the game was 19. The Skins were able to get it down to 12 but that was the closest they would come. Jade Cathey led Liberal in the loss with 17 points. Kowan Russell added nine.
Sunrise Christian was led by their big 6'9 senior Raphael Akpejiori who scored 25 points in the win. He will be playing basketball at the Univeristy of Miami next year.
Liberal drops to 10-7 overall on the season. They will play at Great Bend next Saturday.