Sunflower Prices Up Sharply
KSCB News - May 30, 2011 3:23 pm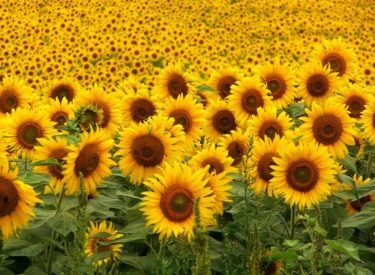 Kansas sunflower farmers are having a good
year thanks to delayed planting and tight stocks, which have pushed
sunflower prices to double what they were a year ago.
John Sandbakken, marketing director for the National Sunflower
Association based in Mandan, N.D., told The Topeka Capital-Journal
that new sunflower crop prices in Kansas will hit the $30 to $35
per hundredweight mark. That compares to $15 per hundredweight
price last year.
Other areas of the nation may see prices climb to as high as $40
per hundredweight.
The U.S. Department of Agriculture estimates Kansas farmers will
plant 132,000 acres of sunflowers this season, about a 5 percent
decline from last season
Sandbakken said there's an increased demand for sunflower oil
and bird feed, creating intense competition for the product.