Sublette's Stonestreet and Liberal Colvin Victorious
KSCB News - August 17, 2012 2:55 pm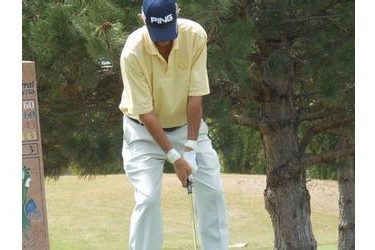 Sublette's Wes Stonestreet won the Pro Am at the R.E. Colvin Memorial at the Liberal Country Club Friday. He won a playoff with Pueblo's Mike Zaremba after both carded 69's. Liberal's Kevin Colvin won the overall title on Sunday after a full weekend of golf. Rod Riley was the runner up just ahead of Westin Weeast and Nick Rotolo.
It's Liberal's tradition unlike any other. This weekend at the Liberal Country Club, it's the R.E. Colvin Memorial. Seventeen pros from five different states compete Friday for a purse of four thousand dollars in the pro am portion of the weekend. The winner of the tournament gets 15 hundred dollars. Some of the headliners include Nick Rotolo of Liberal who won last year's event. Former World Series MVP for the 1962 Yankees Ralph Terry of Larned is here. He played on the PGA and Senior PGA tours after baseball. Former British Open champ Bruce Vaughn is in Liberal for the event. Steve Gotsche of Great Bend once finished fifth on the PGA Tour and is in Liberal Friday. A member of the Nationwide Tour, Shawn Jasper, a former Missouri and Newman University golfer competes in the event. Other noteables include Rod Murray, Southwind's Ryan Martin, Buffalo Dunes' Walter Frye, Pueblo's Mike Zaremba, and Kyle Pasby of Tyler, Texas. Tyler Lytton of Winfield won Thursday's five hole shootout and Craig RB took second. Other pros include Bruce Maddux, Matt Seitz, Shawn Jasper, Kurt Gibson, and Sublette's Wes Stonestreet.
KSCB's interview with Ralph Terry will air during the Monday morning Sportsguys between 7:37 and 9 on Talkradio 1270 and kscbnews.net.