Sublette Veterinarian, Brother Plead Guilty To Poaching
KSCB News - February 6, 2015 8:09 am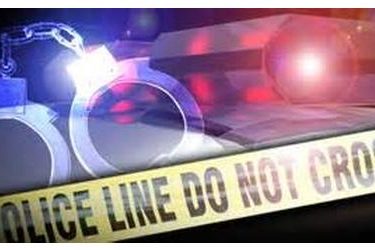 A Sublette veterinarian and his brother have pleaded guilty and paid hefty fines in connection to myriad wildlife charges stemming from a more than three-year poaching investigation into illegal bait sites near the Pike National Forest in Colorado.
Officials found six bait sites on private property and federal lands near Gold Camp Subdivision and the Pike National Forest, according to a Jan. 29 news release from Colorado Parks and Wildlife.
Hunting wildlife lured by bait is illegal in the state, the agency said, and animals killed over bait is considered poaching.
Wildlife officials were tipped to the actions of William Hessman, 55, who owns Haskell County Animal Hospital LLC in Sublette and owns property in Teller County, Colo., and his 47-year-old brother Torry Hessman, who lives in Pagosa Springs, in August 2011.
A resident reported a bait site, and Teller County District Wildlife Manager Tonya Sharp searched the property and found hay, a mineral block and a metal stock tank. A second tip almost a year later identified another site, about a mile east of William Hessman's property, with a mineral block, hay and a blue molasses lick tub.
The agency started surveillance, which continued through September 2013, by officers from the Colorado Parks and Wildlife and Kansas Department of Wildlife and Parks.
Officers executed a search warrant on the property on Sept. 14, 2013, and uncovered more evidence.
William Hessman pleaded guilty in March 2014 to 15 charges, including setting up illegal bait sites for elk, deer and bear, unlawfully possessing bobcat and turkey, hunting without a proper license and unlawfully using a motor vehicle on federal lands, according to the CPW.
William Hessman, whose hunting privileges will be suspended for life, paid the U.S. Forest Service $740 restitution for damage he caused by driving his ATV off trail, and paid $11,731.50 in other fines and court costs. He also forfeited his ATV, trail cameras, tree stands and compound bow to the agency.
Torry Hessman pleaded guilty in December 2014 to illegal possession of one cow elk and unlawful use of a motor vehicle on federal forest service lands. He was fined $1,623.50, and had his hunting privileges suspended for up to five years.
A spokeswoman for the agency said information on the cases were released Jan. 29 so officials could include information about the final restitution.
According to the stament by the CPW, William Hessman's penalty extends beyond the borders of Colorado. Under the Wildlife Violator Compact, which is a reciprocal recognition of license privilege suspension, his hunting privileges are suspended in the 44 states that are members of the compact, including Kansas.