Structure Fire Keeps Fire Units Busy
Joe Denoyer - March 23, 2018 8:33 am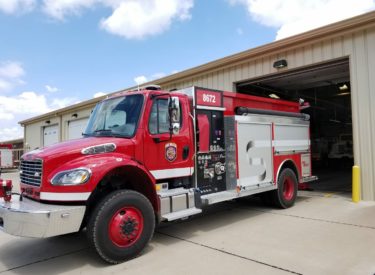 At 10:59pm Thursday evening,  Seward County Fire Rescue was dispatched to commercial structure fire on Road 4, East of Liberal. Liberal City Fire Rescue also responded with County Units. Units arrived on scene to find a vehicle fully involved in the building.
Firefighters made an interior attack and the fire was extinguished. Seward County Sheriff's Office and Seward County EMS also assisted. A total of 7 fire apparatus and 14 firefighters responded.
The fire is under investigation at this time, damage values are not available at this time.