Strong Finish Sends Saints to Win Over Colby
Brock Kappelmann - January 27, 2023 7:20 am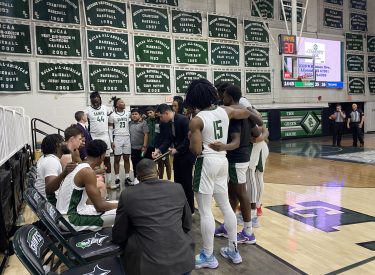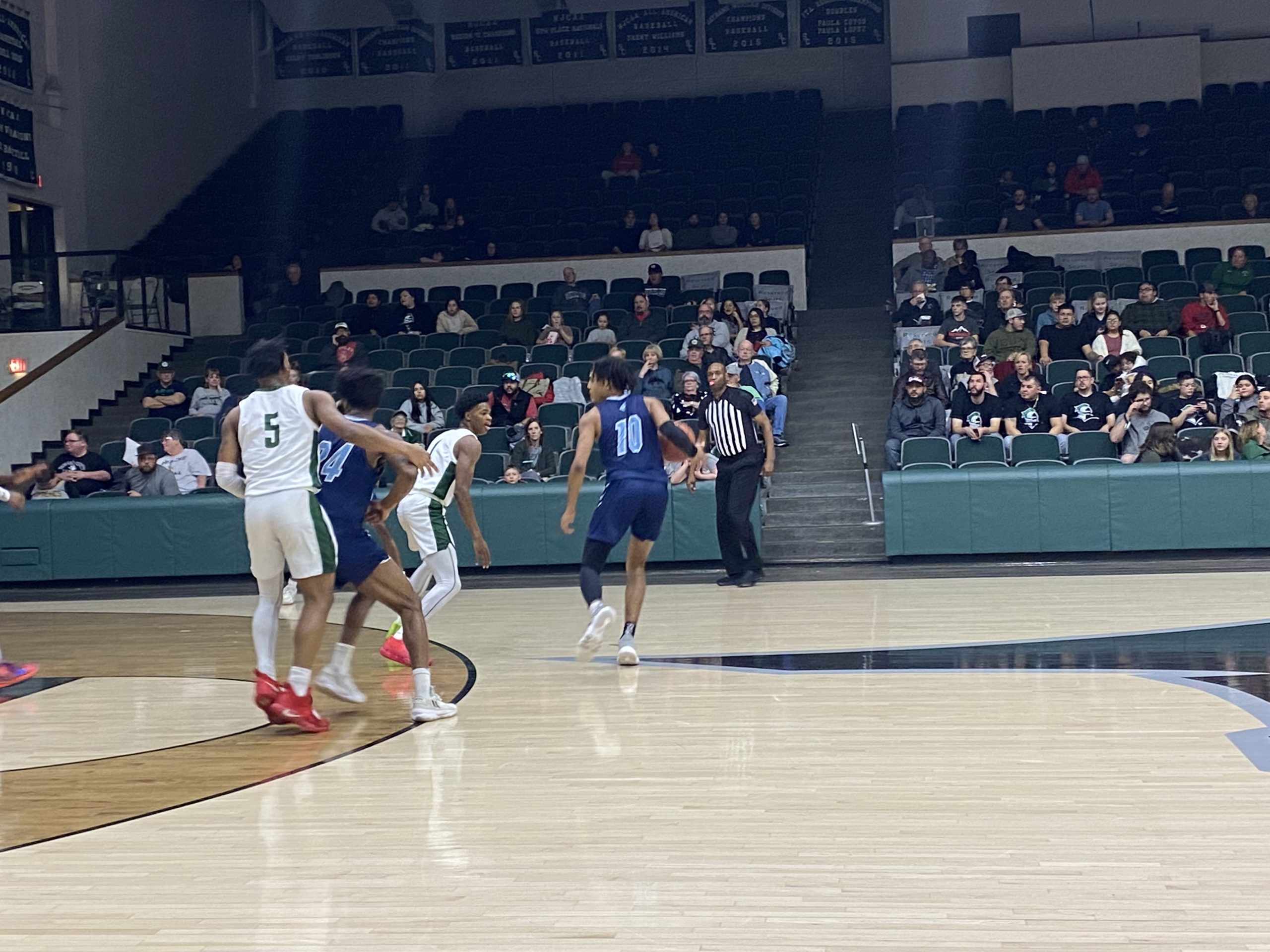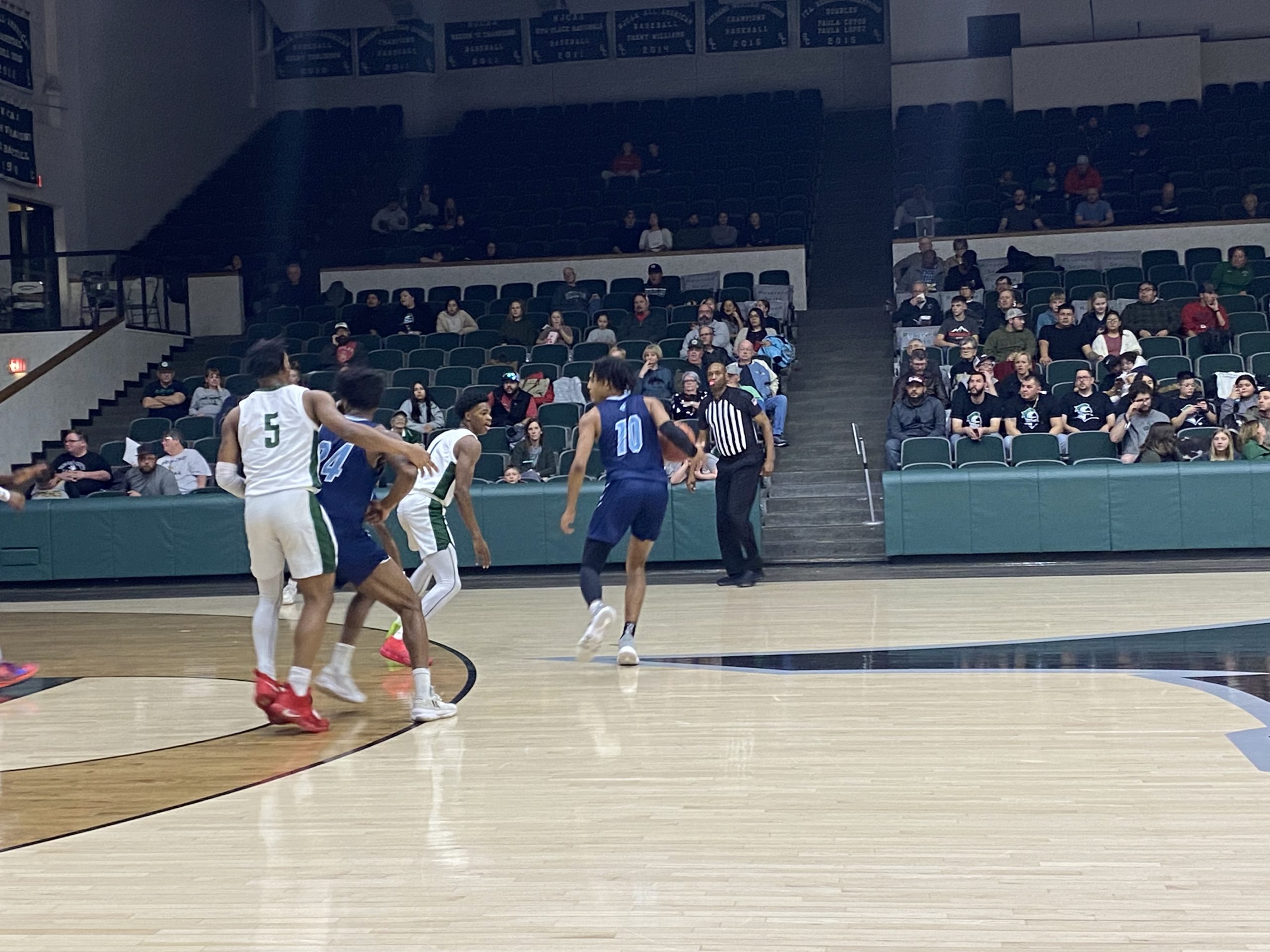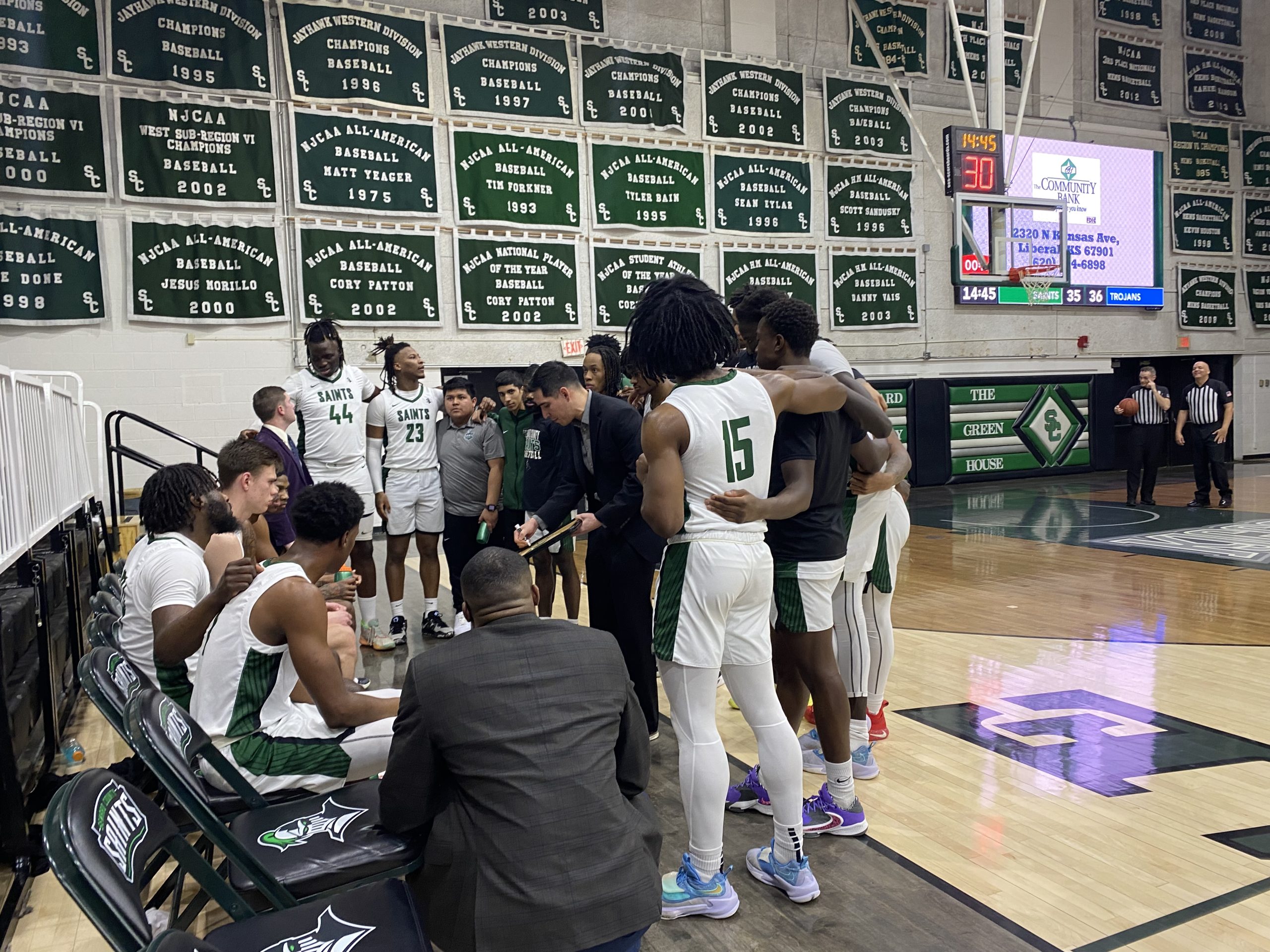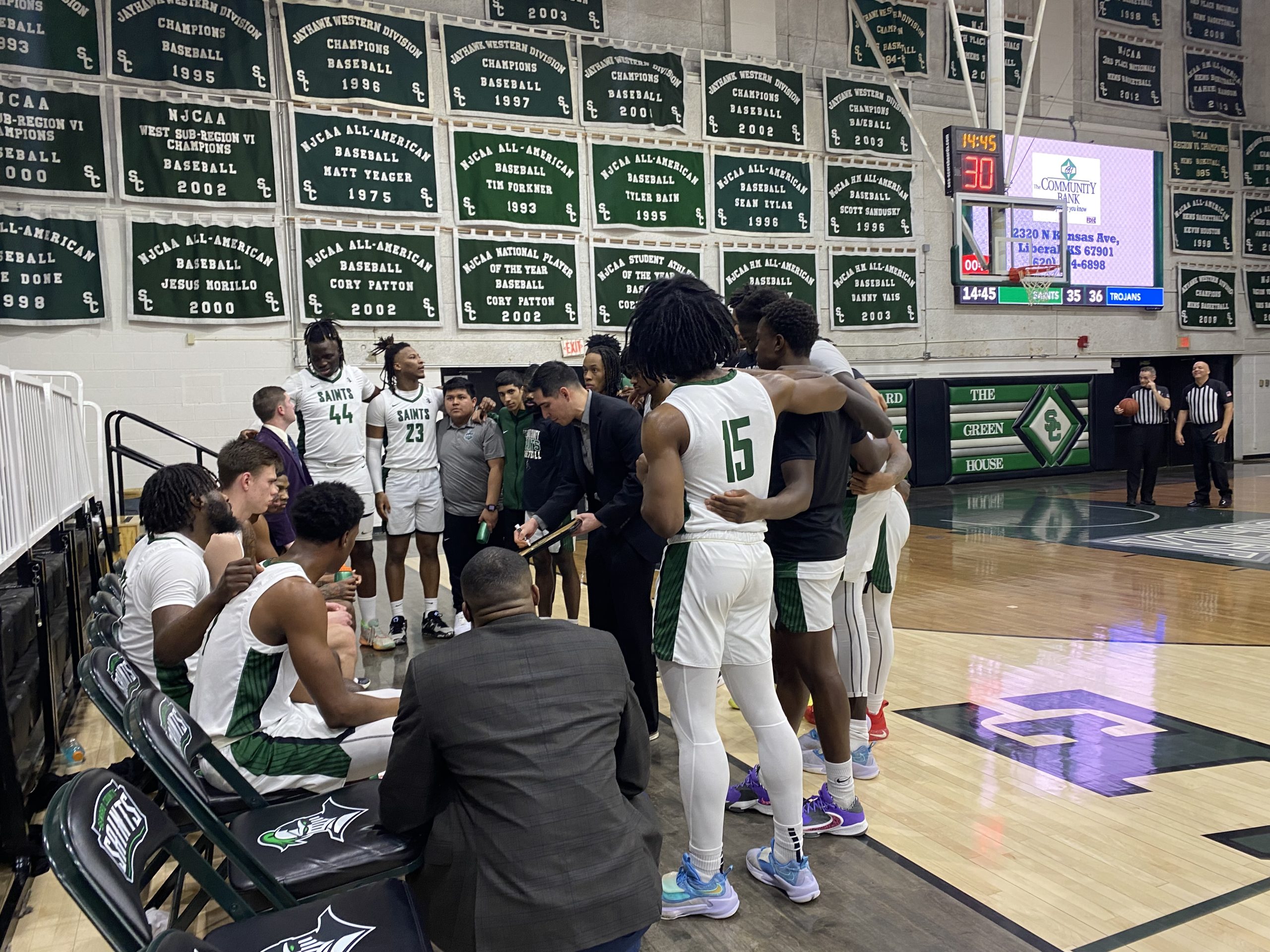 A 14-0 run late in the game propelled the Seward County Saints to a 74-63 win over the Colby Trojans Thursday night in the Green House.  The game was tied 54-54 before Blessin Kimble led a run to lead 68-54 and put the game away.  Seward sweeps the season series with the Trojans.
Seward took an early 16-14 lead.  Colby rallied to lead 25-16 with six minutes to play in the half.  The Saints rallied and an Aguir Dawam free throw with no time on the clock tied the game at 31-31 at halftime.  Seward out scored Colby 43-32 in the second half.
The Saints won despite 22 turnovers.  SCCC forced 20 turnovers and held the Trojans to 32 percent shooting.  Seward shot 37 percent and were 7-20 from three and 17-27 from the foul line.  Colby was 4-18 from three and 11-17 from the free throw line.  Seward out rebounded Colby 53-49.
Jaylin Henderson led the Saints with 18 points and six assists.  Blessin Kimble had 13 points and 14 rebounds.  Jaden Martin had 14 points and 12 rebounds.  Niko Smith dropped in 15.
The Saints win their third in a row at home over Colby.  Seward is 11-10 overall and 7-8 in the Jayhawk Conference.  Colby loses their 13th straight and falls to 4-16 overall and 1-13 in the Jayhawk.  The Saints play at first place and #13 Dodge City Saturday at 3pm on 107.5.