Storms Overturn Trucks, Airplane Near Meade
KSCB News - July 15, 2016 11:19 am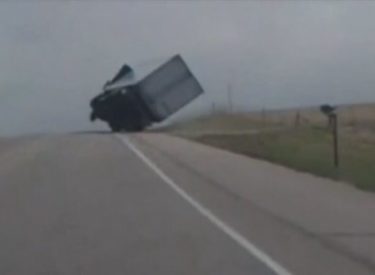 Strong storms blew through southwest Kansas Friday evening, pounding the area with heavy rain and high winds.
Wind gusts of up to 117 mph were reported in Meade in Meade County. The town is south southwest of Dodge City between Dodge City and Liberal.
Winds overturned trucks on U.S. Highway 54, damaged mobile homes, downed powerlines and overturned a plane at the Meade airport. The high winds also damaged a park and overturned the press box at the Meade Middle School.
There have been no reports of injuries.